Welcome to Jenne Glover's

From the Heart Art Gallery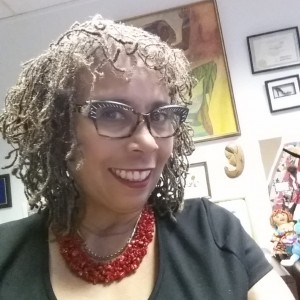 Art transforms and engages lives, it inspires conversation and connections.  Art celebrates life and heals the soul.  Art is my passion.
Working from an Afrocentric framework, my evolution from a figurative, expressionist painter to a mixed-media collagist evolved over 30+ years, and today, mixed media collage is my primary medium.
Creating mixed-media art is like creating a jazz composition, it's spontaneous and improvisational.  Working without boundaries and restrictions, my challenge is finding the pulse, the beat of the unfolding concept, and going with the flow.
My art works blend colors, textures, patterns, rhythm, and repetition.  Compositions are constructed of magazine cutouts, ready-made materials, paint, oil pastels, fabric, and repurposed images from my earlier works that are altered, fragmented and reassembled on to canvas.
I am process oriented and inspired by the human spirit.
Some themes I'm exploring —
Africa's influence on music and the emotions music generates within the environment.
The African American journey from bondage to freedom.
Celebrating life through ritual bowls, the vessels used in libations honoring our environment, ancestors, elders, gods, and saints.
I want my artwork to engender an emotional response that is uplifting, restorative, and engaging.  And, throughout the creative process, I want to stay connected to the child within me.