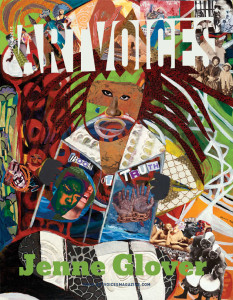 Studio Visit Magazine, Open Studios Press, Volume 37, Summer 2017.
101, Artvoices Art Books Publishing, 2016 http://www.artvoicesartbooks.com
60 Americans, Artvoices Art Books Publishing, 2015 http://www.artvoicesartbooks.com
Artvoices Magazine, Spring issue 40, 2015. See page 84 — Jenne Glover interview with Amy Bryan. http://www.artvoicesmagazine.com/
Artvoices Magazine, Art Basel Switzerland London summer issue 36, 2014. http://artvoicesmagazine.com/the-viewing-room/
Hidden Treasure Art Magazine Yearbook 2014, HT Art Publishing, Croydon/Surrey, UK, 2013. Jurors Georgia Szollosi, Mrianna Beck, Evitta Renoire, Mike Ellis, and Zsolt Pinter http://www.flipsnack.com/F6B6EE5C5A8/fd15eni9
Studio Visit Magazine, Open Studios Press, Volume 21/22, Spring/Fall 2013. http://studiovisitmagazine.com/volume-twenty-two-participants
American Art Collector, ALCOVE BOOKS, Berkeley, CA, 2013. http://www.alcovebooks.net/American.Art.Collector.2013.pdf
Journal of the National Medical Association, May-June 2012.
International Contemporary Artists, Vol. III. Published by I.C.A. Publishing, October 2011.
The Washington Project Deck of Cards, featuring Queen of Diamonds, April 2011.
http://www.jenneglover.com/gallery/the-washington-project-deck-of-cards/
The Sentinel Newspapers, On display at WSSC: "Works by an artist of many hats," March 9, 2011, http://www.thesentinel.com/pgs/entertainment/Artist-Jenne-Glover.
Unity: Celebrating Food, Art & Culture, Thompson Hospitality and Compass Group, February 2011, http://www.picture-that.com/ThompsonHospitality/PDFs/africanamerican/aa-unity2011.pdf.
A Time. A Season. A Visual Tribute to Oprah Winfrey, Published by Janelle Dowell at Blurb.com, January 2011.
Journal of the National Medical Association, September 2010.
Applause at Strathmore, Music Center program at Strathmore, Bethesda, MD, March 2009.
Publisher, Voicing Art, e-newsletter, January 2008 to present.
Art Business News-New Editions, November 2007.
"Common Bond X ," Strathmore Hall Arts Center catalogue, June 2006.
Choices: After Thoughts and Reflections," James E. Lewis Museum catalogue, Morgan State University, Baltimore, MD, March 2001.
"African American artists forge 'common bond' at Strathmore," Montgomery County Gazette, June 28, 2000.
The Beginner's Guide to Collecting Fine Art African American Style – Artists of Today, Positiv! Productions, Washington, DC, 1998.
Endless Skies of Blue, "Identity Under Siege," The National Library of Poetry, 1997.
Manhattan Arts International-Artist Showcase Award Winner, Summer 1996.
"Women Artists Exhibit at Morgan U. Museum," Baltimore Afro-American Newspaper, April 13, 1996.
Fairfax County Council of the Arts, Open Exhibition 1990 Regional Multi-Media Juried Exhibition catalogue.
Playwright, "Kiss It to the Wind," produced by the University of the District of Columbia, May 1985.
"Contemporary Afro-American Visual Artists," a video produced by the University of Virginia, 1984.
Washington Women's Art Center, Fiber 82: Miniatures catalogue.
The Second Annual Atlanta Life Insurance National Art 1981 Competition & Exhibition catalogue, December 1981.